Today, me, Jonny Hicken and Mr. Stephen Neil all went to some place about 30 minutes (by car) away called New Brighton so we could attend the Wirral Show... We thought it was an air show and we'd get to see lots of planes... But we didn't.
We got there on the bus, which took about an hour and a half...
We had a great day! As documented here:
We got the bus at about 11 and we were on our way...
Pretty much as soon as we got there, the fun began, as we weeved our way around the "fairground" area of the Wirral Show which was ran by gypsies on what appeared to either be very dangerous, rickety rides or rigged things like "throw the ring over the impossible box to win!" the loud noises and songs started to freak us out a bit and we eventually escaped to the main bit which was really just alot of food stands and stuff (fyi; I counted 11 ice cream vans there today), Stephen went to the toilet (as always) after which, we ventured to some place and kind of stood there for no reason... This is when the fun began!
We spotted a dog with wheels: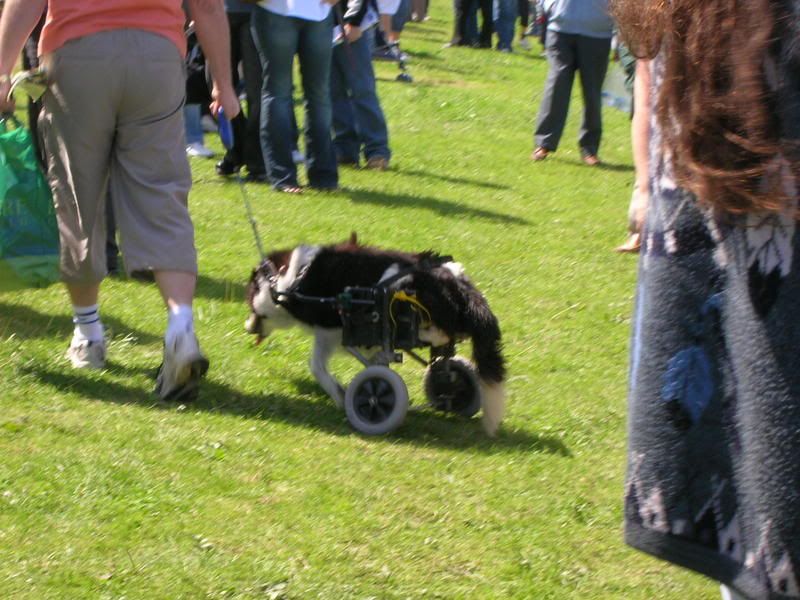 Awesome!!
We were actually watching some people parachute. They were actually gay, they told us.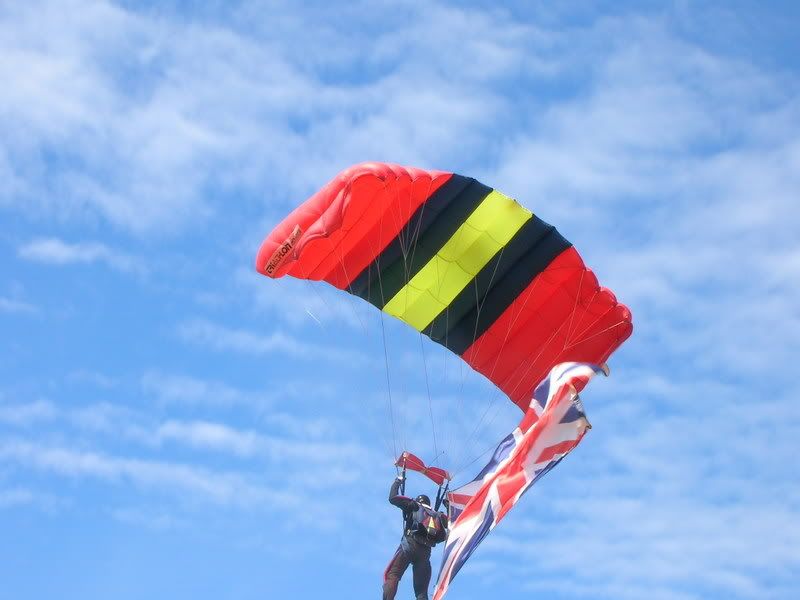 We also saw a music teacher from our high school, called Mr. Seimans... We felt kinda creepy actually taking pictures of him while he was LOOKING AT US so the best we could get was a shot of the side of his head... (he's eating ice cream!)
After that, we continued to walk up the long stretch of land this weird event was being held on, and about three-quarters of the way up, there was some band playing: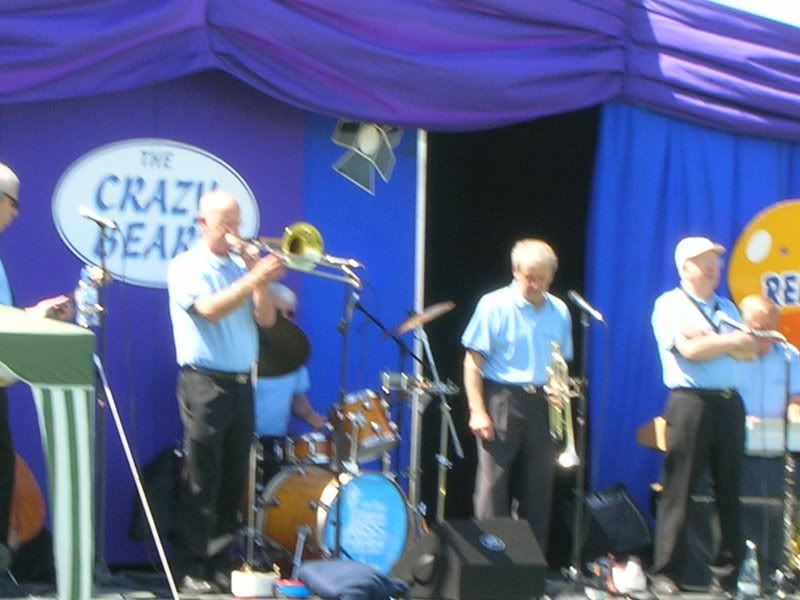 Now, despite what it says behind them... These people aren't called "The Crazy Bears" and are not a number 1 kids entertainment piece... They were the warm-up for "The Crazy Bears"... You will see more of them in a bit... These old people, though... Were fake... There was singing... But no one was singing?! We came to the conclusion that they were pretending to play their instruments, but they were charming and very boring...
We kind of just wondered around and then went back towards where the parachuters were and seen some fucking horses
IHATEHORSES and that was a midget one, which we all laughed at when it got picked on by the bigger, gimpier horses...
Disgusted at the disgusting creatures, we decided to go to the dry part of the beach which is here in New Brighton...
Some stunt plane went over, but wasn't actually part of the Wirral show...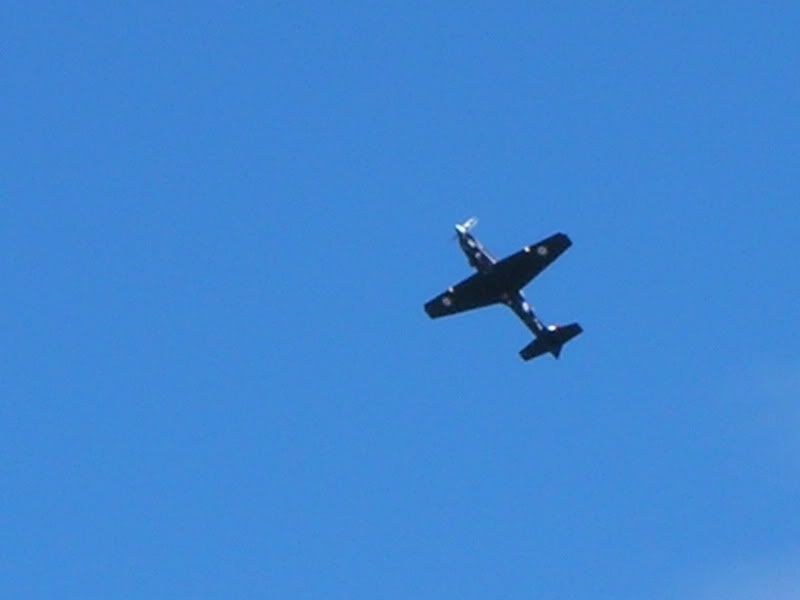 We then decided that we would mark our turf, being the artists we are...
That's me and Jonny... Standing behind our huge "GIMPS!" (version one).
We did not think that was good enough, so we tried another...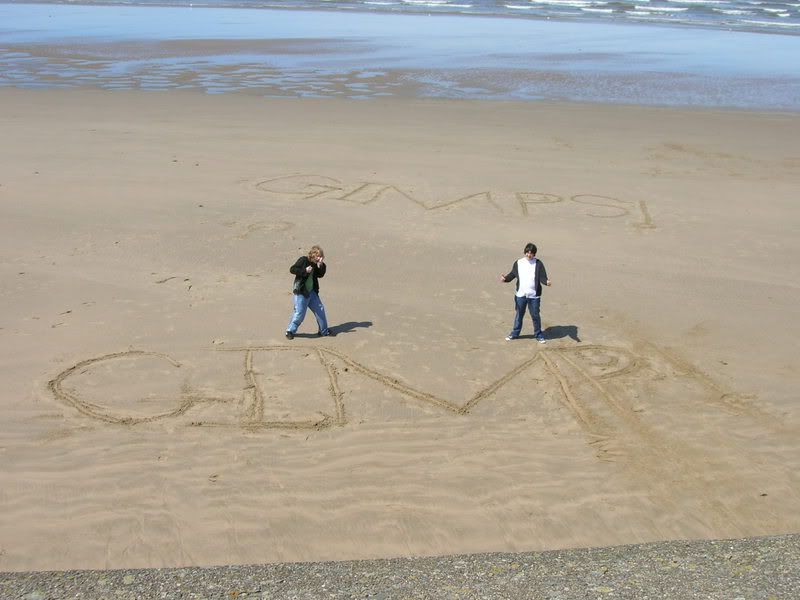 Me and Ste standing behind huge "GIMP!" (version two).
Proud of our accomplishments, we drawn a little bit more in the sand...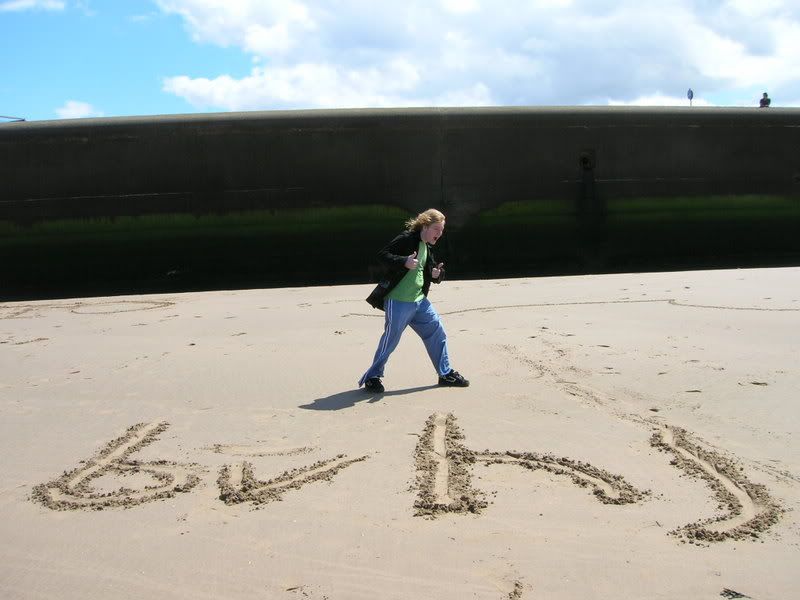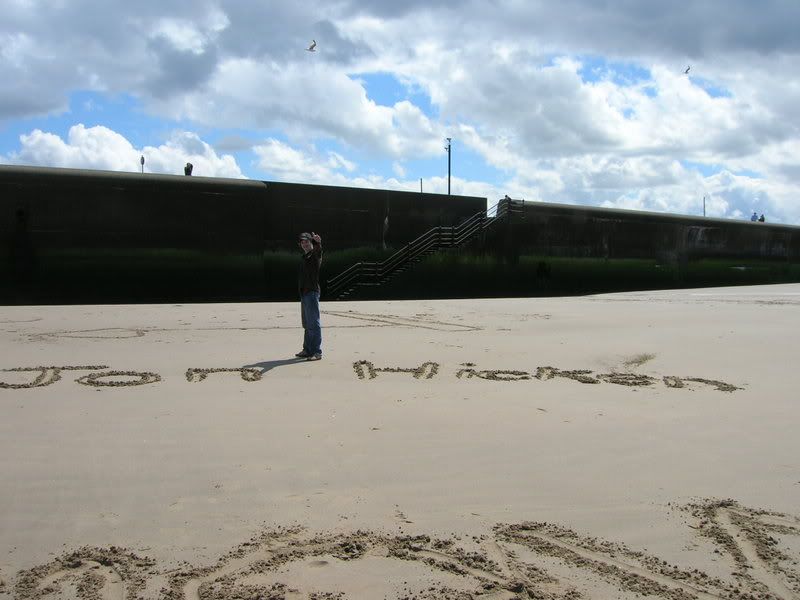 ...and then we ventured back into the midst of the Wirral Show...
We found a monkey, which Jonny was not fond of...
We then watched some guy on a motorbike...
He jumped over things...
At one point, some fucking nutter set himself on fire and ran onto where the bikes were screaming something along the lines of "I AM THE LIZARD KING!!!!!!"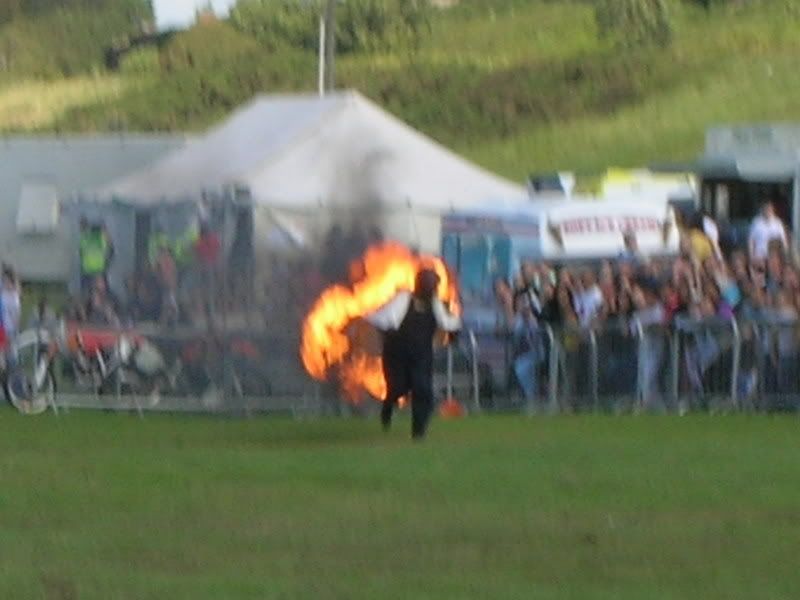 But the motorbike man 'accidently' ran him over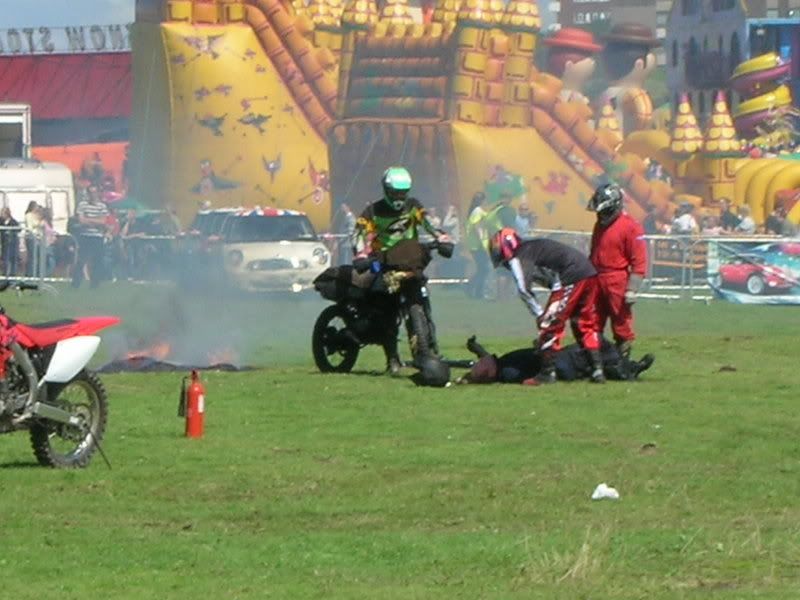 He then continued to
JUMP INTO AN EXPLOSION, WHICH JONNY DID AN AWESOME JOB OF PHOTOGRAPHING!!!!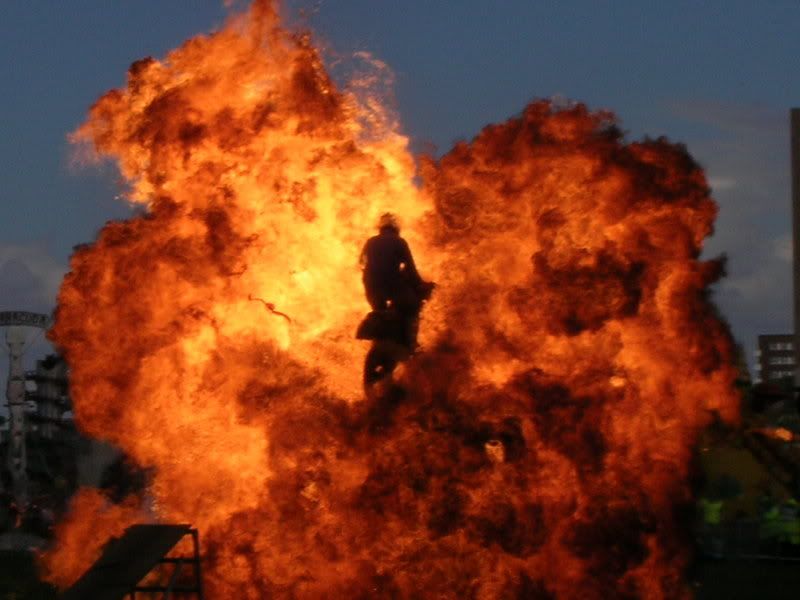 A plane from the actual air show came out, but it was tiny and tried to blow up all the bouncy castles...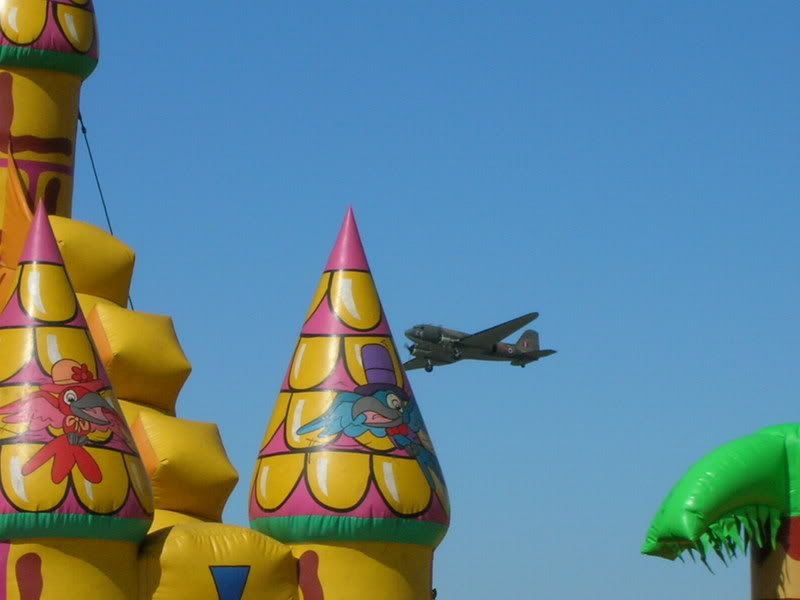 We then had a rest... Because we were hot and tired.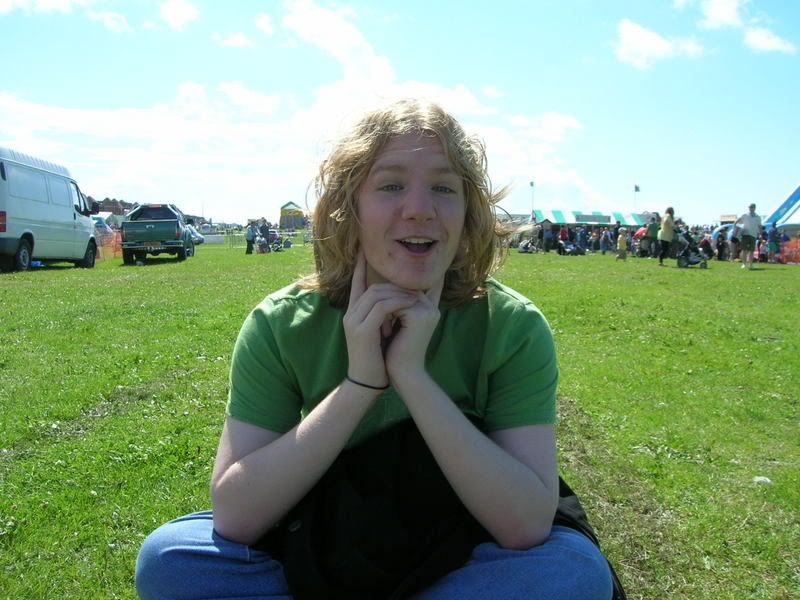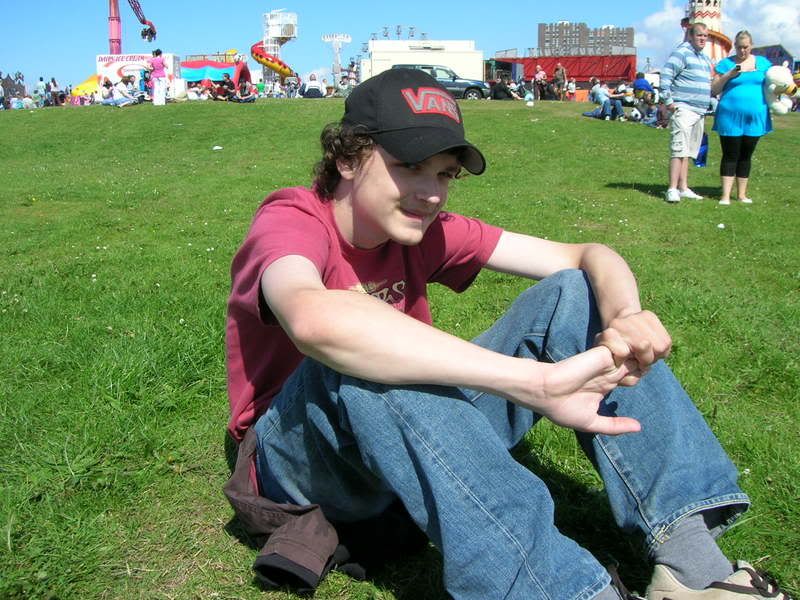 Jonny got obsessed with some fat, bearded man, who he attempted to take a picture of here by telling Ste to stand infront of him and pretend to photograph Ste... Who looks hilarious lmao.
We then went to play with guns!!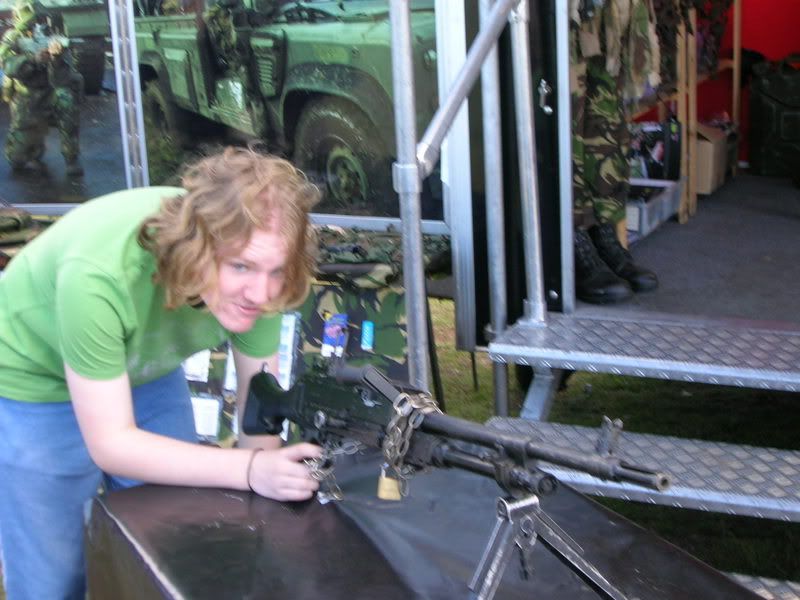 Then we met a turtle!!
We were kind of just pottering around at this point with nothing to do... We came across the stage that the old men were on earlier... And "The Crazy Bears" were actually on!!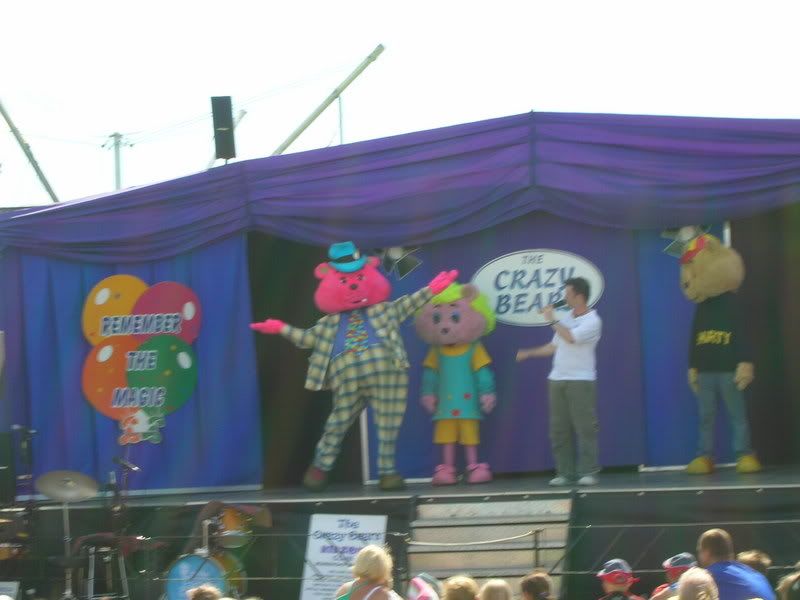 They were gimps, though, they didn't let me go on stage with them, so we stormed off... It was boring anyway, we were pretty much the only enthusiastic people there, I much prefered to stroke this dog here...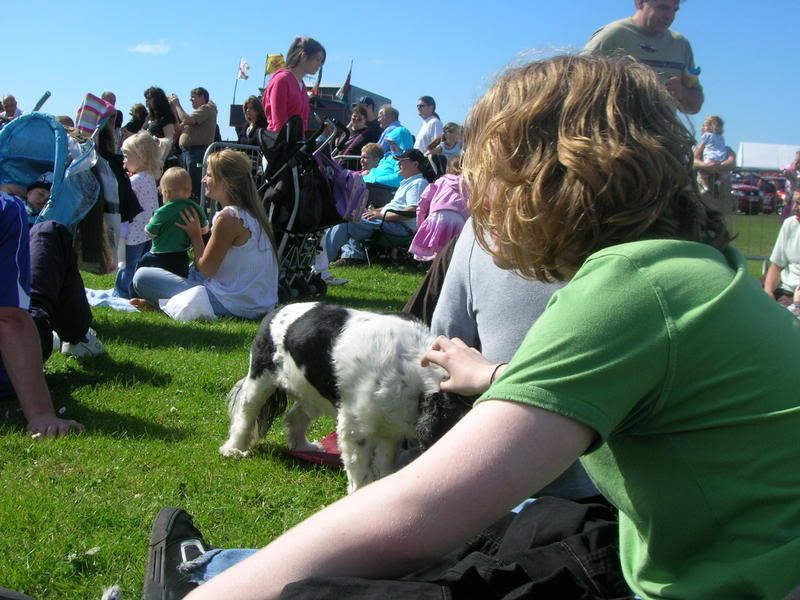 LMAO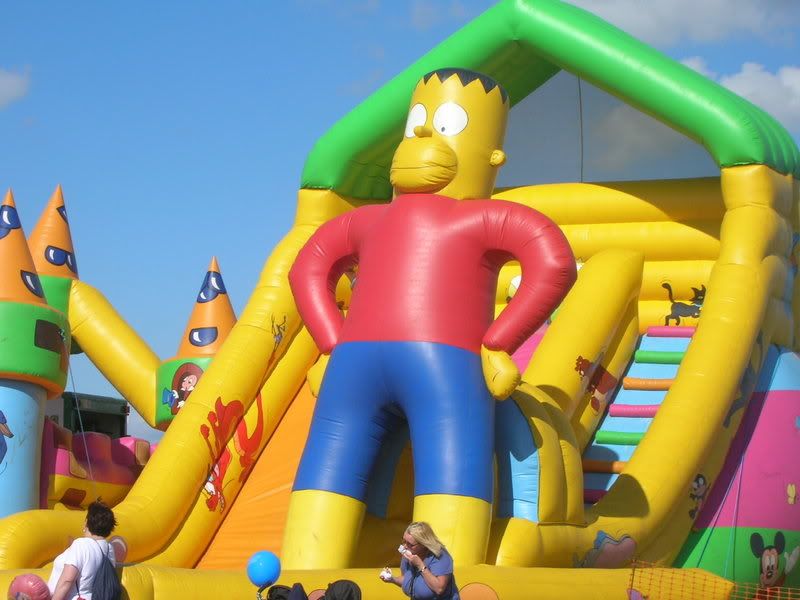 We played with some helium, that was cool... Then we watched a dog heard some ... Geese...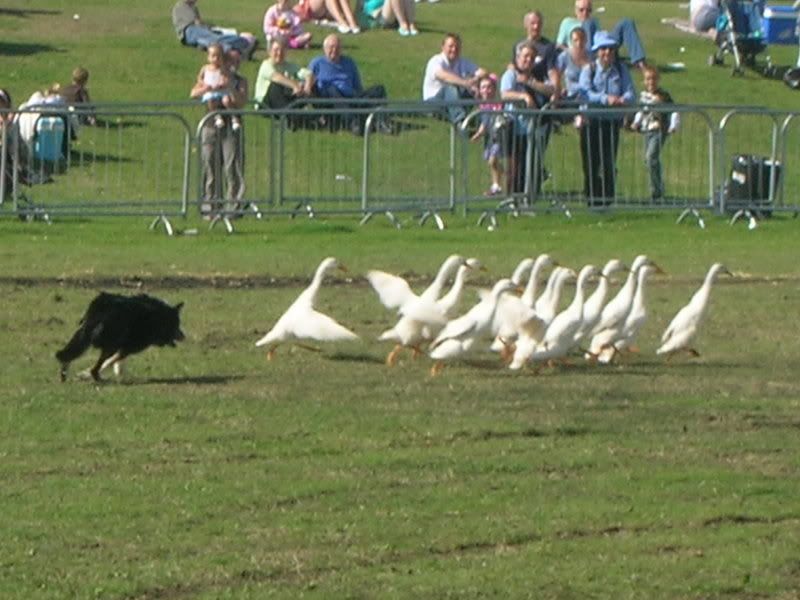 I guess they couldn't afford sheep?
We decided to venture to the beach again now that the tide had gone out alot further, and also to check if the 2 huge "GIMPS!" were there...
We found a jellyfish!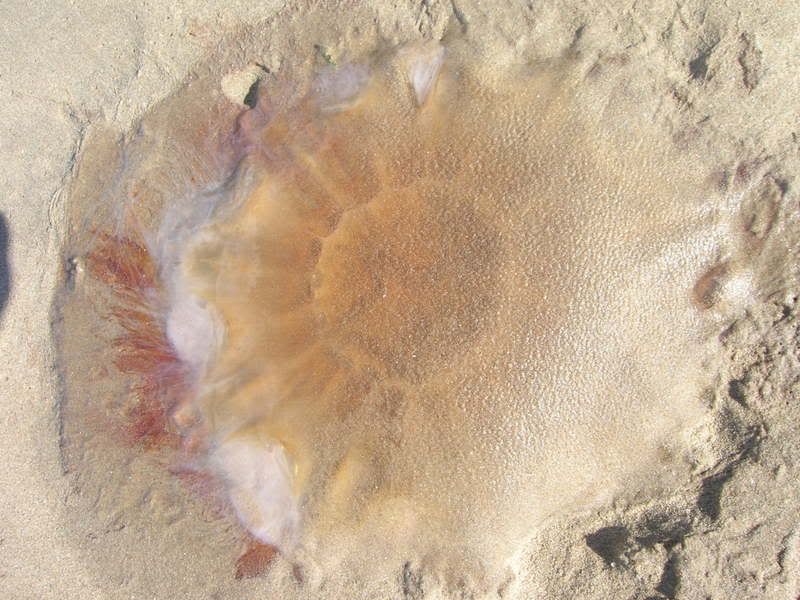 It was dead!!
We found the huge "GIMPS!" intact, and thought that they just weren't as good as they could be...
We made this masterpiece: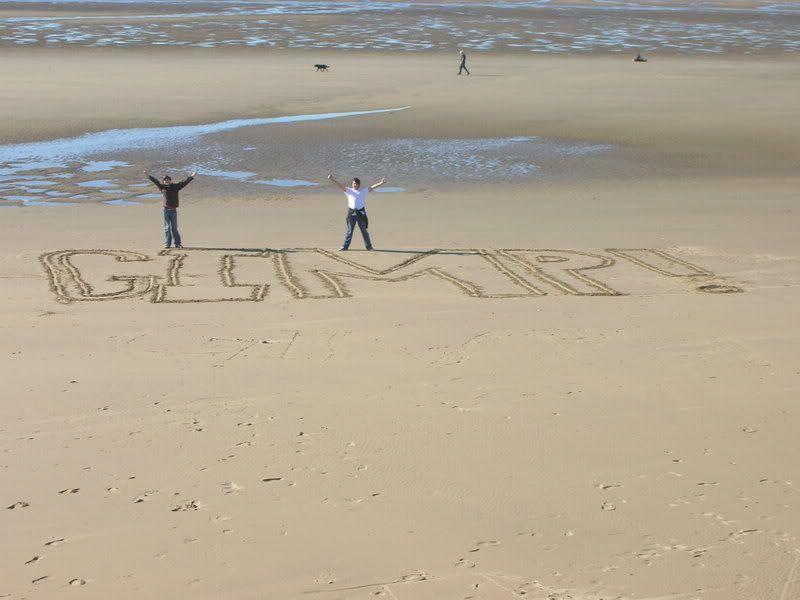 Which is the best thing
EVER
, and probably the best thing that beach will ever experience.
Huge "GIMP!" (version three) was a masterpiece, I wish I could hang it on my wall... But alas... It's made of sand... I feel sad that it was my turn to take the picture of it, I would have loved to be seen with it. Oh well...
After waiting pretty much an hour and a half for a bus which didn't turn up, I phoned my dad and told us to pick us up... The day was awesome, pretty much everything about it was awesome... Apart from the damn bus not coming!
We then all died: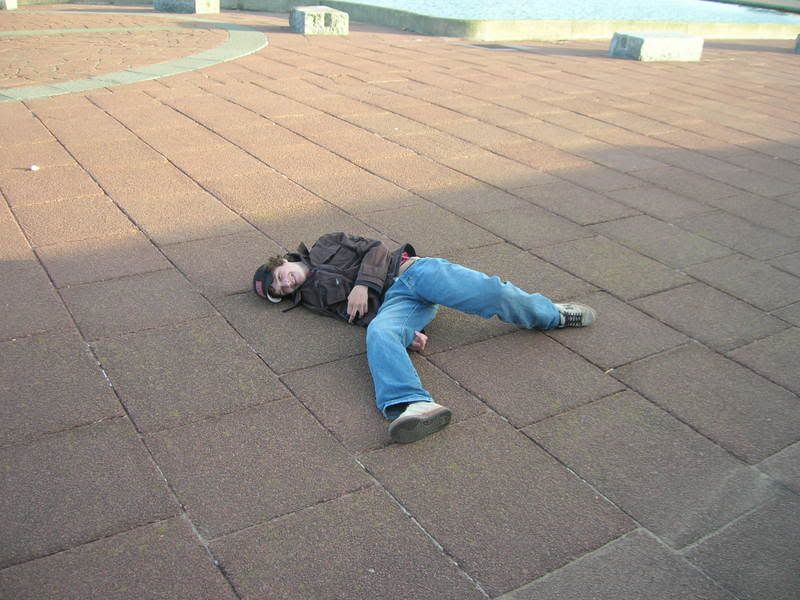 Fantastic day!!
Sorry for the length and stuff... <3