This journal isn't as good as the other one, but it's still got my awesome, sunburnt face in it.
So, sit back, relax and get ready to read...
ANOTHER EDITION OF LEE'S ADVENTURES!!
Okay!
So, yesterday... Me, Jon Hicken and Mr. Stephen Neil (the usual suspects) ventured off to a theme park known as Alton Towers... I've been before, and it was awesome, but Ste and Jonny didn't really know what they were in for...
First we went to the "River Rapids"... But before we even went there we had to get a map, after about 10 minutes of searching... WE FOUND ONE!! then we were on our way! Sort of! We got stopped by some strange man who wanted to take pictures of us... We said "Okay!".
We went on the River Rapids and Jonny was pretty much the only person who got wet (very wet indeed)... Then we went to Duel... Which is some thing where you shoot zombies... I won! My score was like 24,000... Jonny's was around 16,000 and Ste's was around 9,000... They thought it was kinda lame, but I enjoyed it...
ttp://i20.photobucket.com/albums/b202/bv
hj/AltWe then made our way to AIR, which is an awesome ride... Ste and Jonny hadn't really been on any big roller coasters before, so were sort of scared, but I knew what to expect...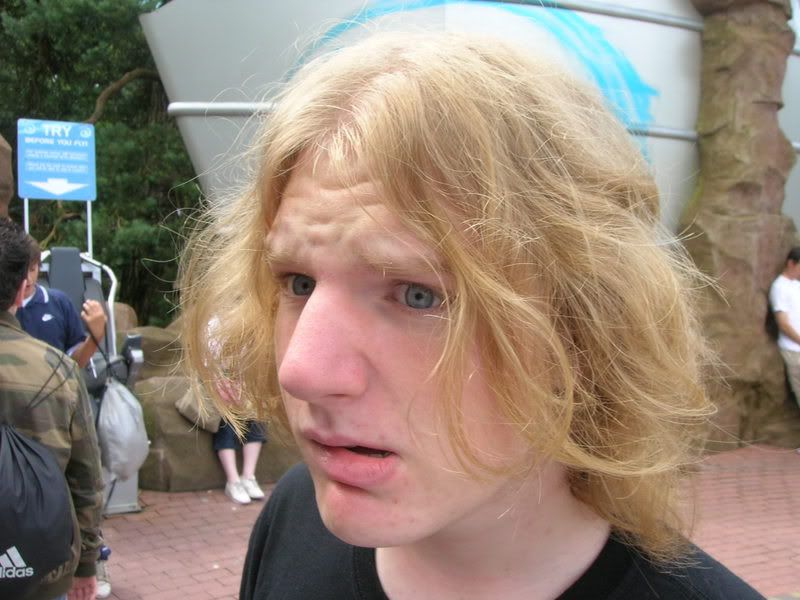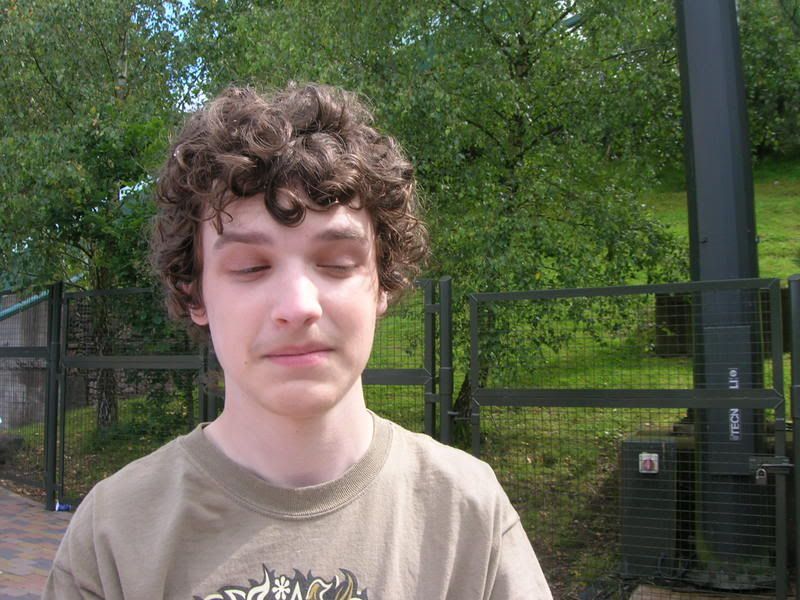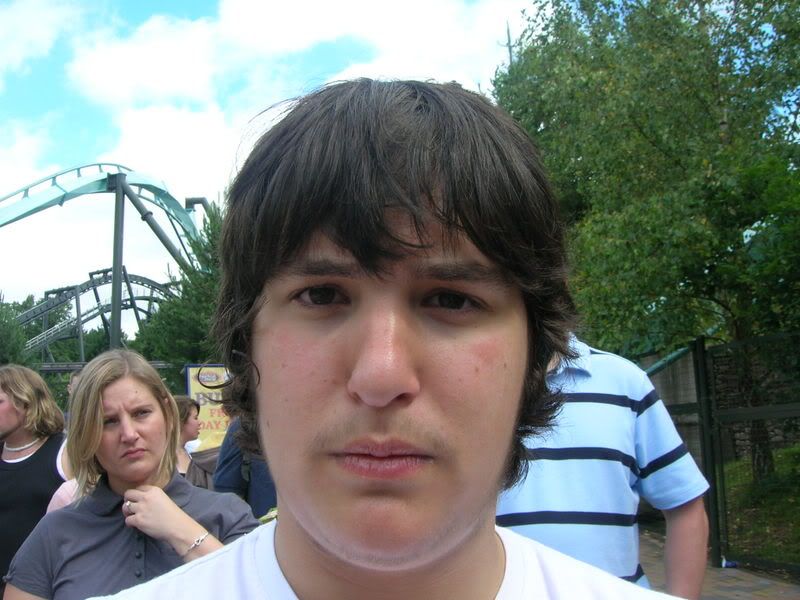 That's us before we got on... I didn't get a picture of the ride itself like I did with some of the others...
After a "35" minute wait (read about 60 minute wait) we got on... And then about 2 seconds later the ride was over and we got off... We enjoyed it! It helped Ste and Jonny get used to roller coasters, too...
We then decided that we'd go and eat at Maccies because we were hungry...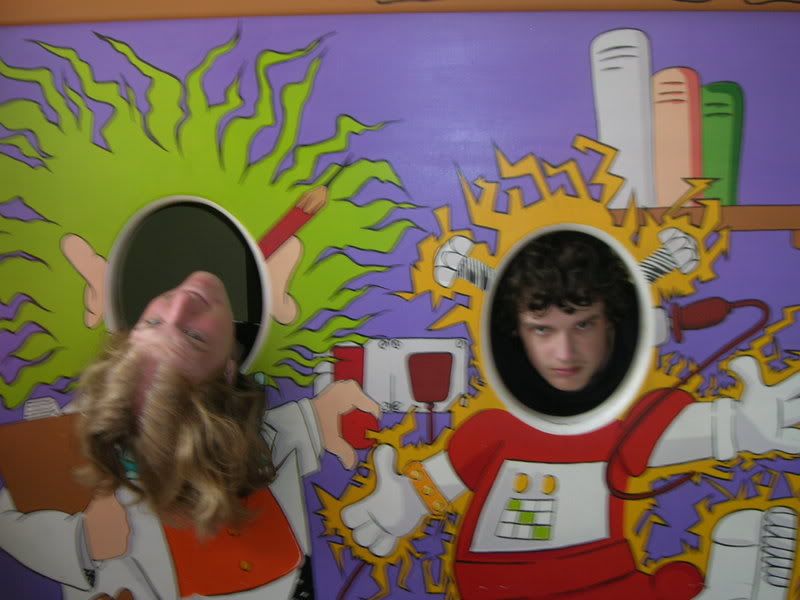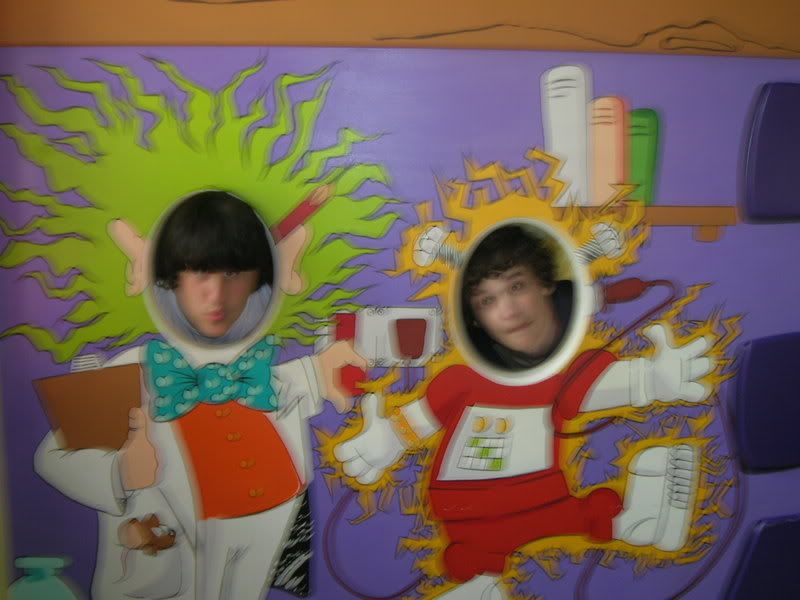 That was in maccies after we finished eating... I made sure I was the one with green hair and
really
sharp pencil...
After that we pottered around for a small while... And then went over to Oblivion... Jonny got a bit scared of the ride and me and Ste got a bit scared of the queue and we decided that we'd go back a bit later...
We went to "The Flume" which is... A log flume...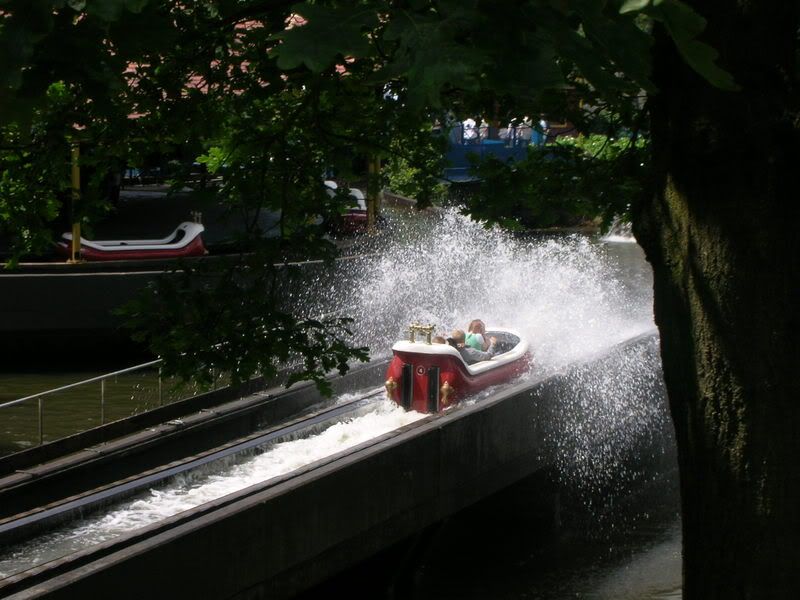 Much like the sweet stand in New Brighton, it had really polite signs...
While we waited in the queue for it (for about 45 minutes) we figured out where the camera was, and decided that when we go past it, we should try to pull a really serious face, as if we weren't having any fun at all...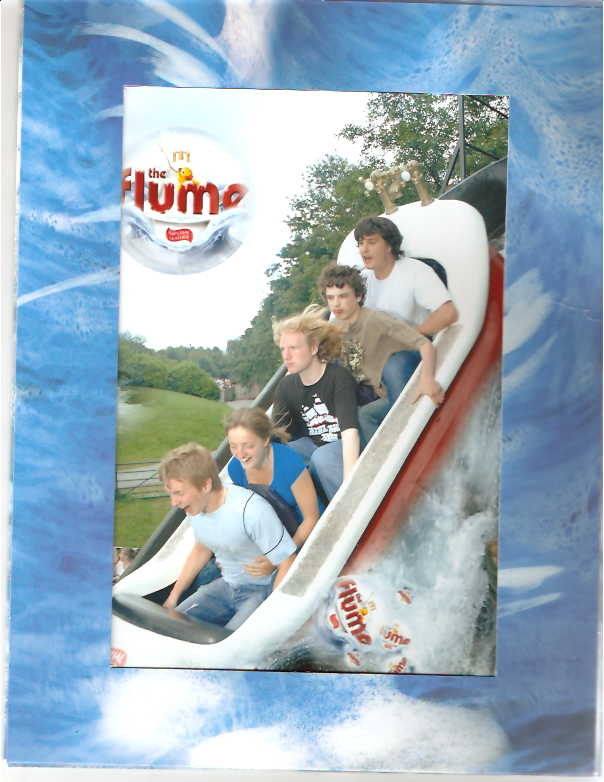 It turned out so well that we all decided to put £2 each in to purchase the picture (as seen above)! The only bad thing about it, is that my face is all pink. Eurgh.
FYI: The people sat infront of us were pretty cool!
The ride itself was actually better than I expected... Only there was a giant fucking duck which came out and scared the shit out of us all.
=(
We then went to the tea cups!! Which I missed out on last time I went, so I made sure I made the most of it this time...
We had alot of fun on them, and we all hurt our arms from spinning it too much...
After that we went on Nemesis... Another rolling coaster!! We waited about 50 minutes for this one... Which when I exited, I decided it was better than AIR, my previous favourite...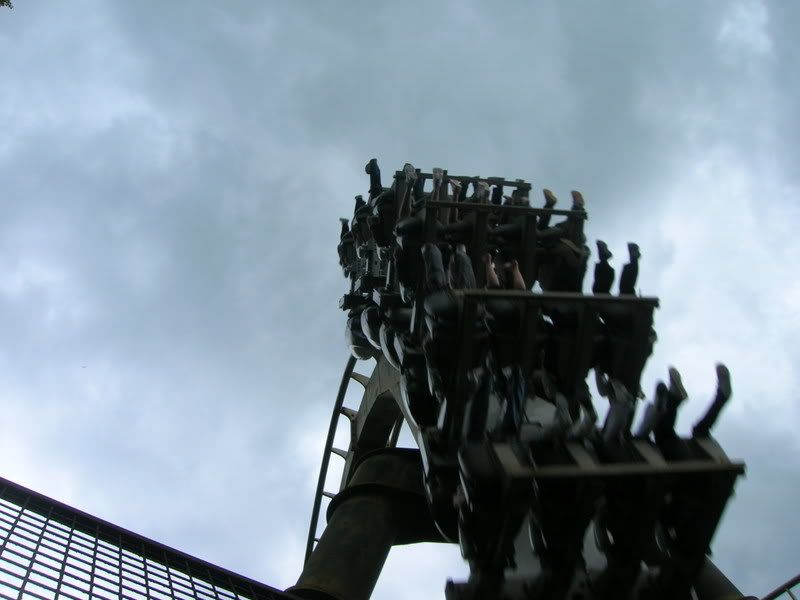 Ste and Jonny weren't really too scared for this... Only about the loop-dur-loop, which wasn't as bad as they anticipated...
We then FINALLY went to Oblivion... Which, if you're not familiar with it... Is the "world's first ever vertical drop roller coaster".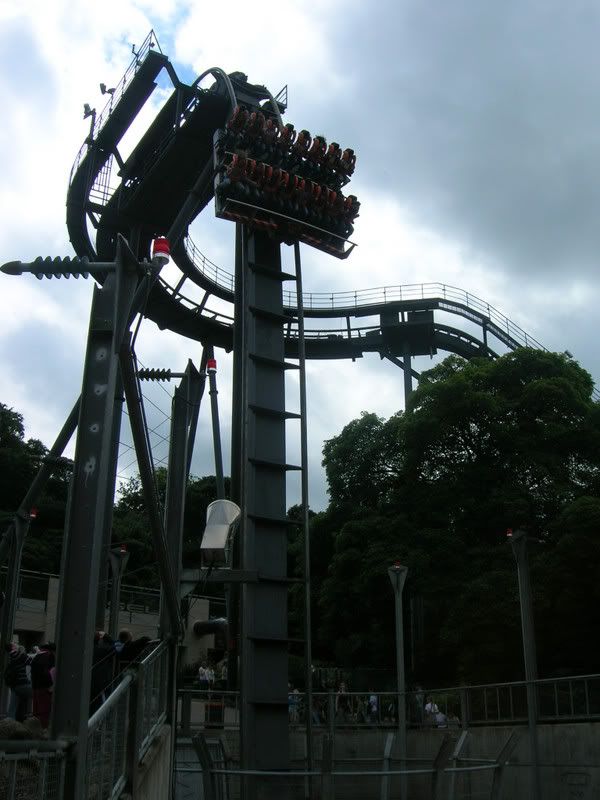 Jonny was pretty much shitting himself... Me and Ste were excited...
It is an awesome ride, but the queue was horrible, we had to wait about 55 minutes for it, and it broke down once while we were waiting and also just before we got off it... We got off the ride just in time to rush back to our bus, as we had arrived with a bunch of people from our school...
IT WAS A VERY GOOD DAY INDEED!!