SO!! Today, as with the apparent tradition during the summer holidays, me, Jon Hicken and Stephen Neil all went to Liverpool with our In2Arts youth group buddies... So basically, just us 3... When I got up in the morning, the sun was shining brightly and I saw it as a sign to take the camera because it could be a mini-adventure of sorts...
Me enjoying a drink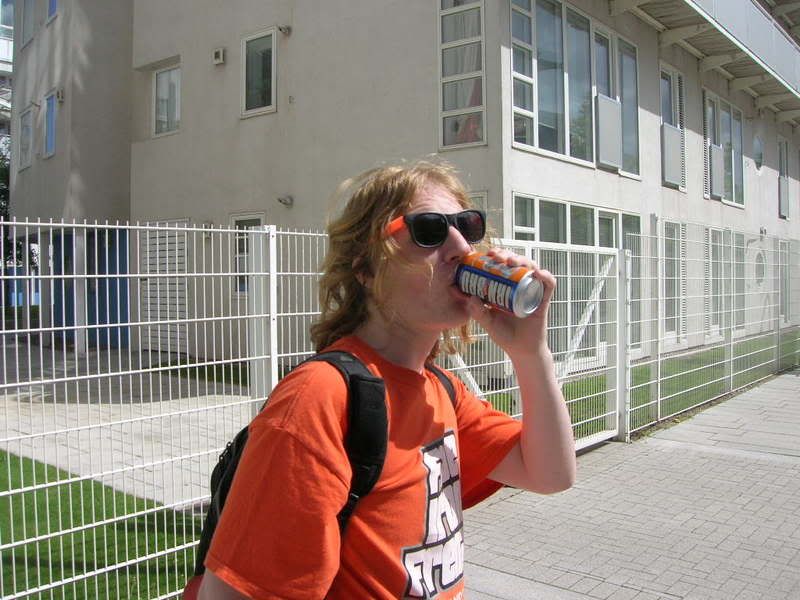 Jonny Hicken looking for a new dress
Ste being awesome
We got there on some old "spaz wagon"
It apparently had no suspension.
We got there eventually
We went to the Tate art gallery.
Modern art fucking sucks.
We couldn't take pictures of it sucking, though.
I am not an artist, I am a cartoonist, I have no place in some poncy art gallery where people stare at a fucking blue square of plastic and consider the meaning behind it, because the truth is the meaning behind it is probably money. It's a fucking blue square of plastic. (If you think I'm joking there really is a blue square of plastic up being presented as Art, if you search "Bluebeard's Wife" on Google, it might come up, because that's the name of it).
After we got over how shit most of the "art" was in there, we decided to go home, I guess...
But first we went to the "art" gift shop!! There were actually some... Things in there. Most notably this: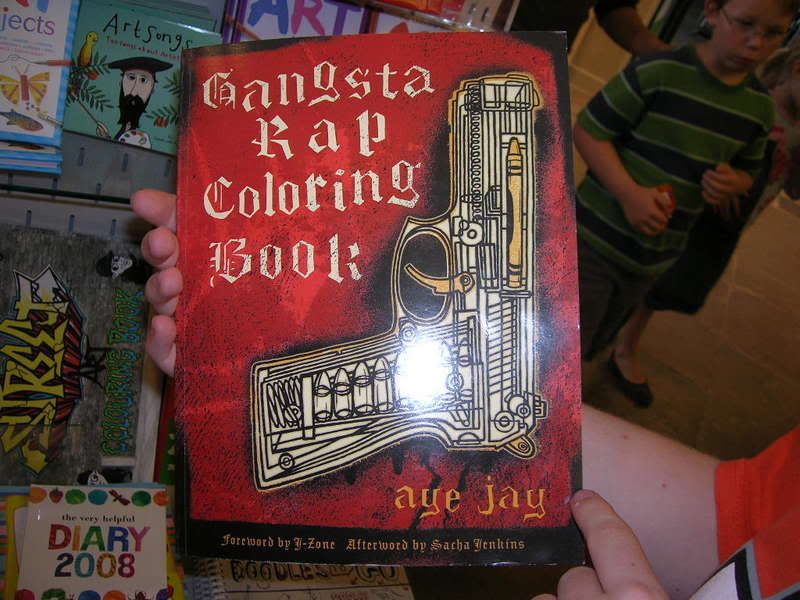 That's right! The Gangsta Rap colouring book...
I was surprised to see that Ren was featured in said product:
There was also this, which is something to do with tea, and I like tea, it also gave me an idea which I stole directly from it with my brain by reading it: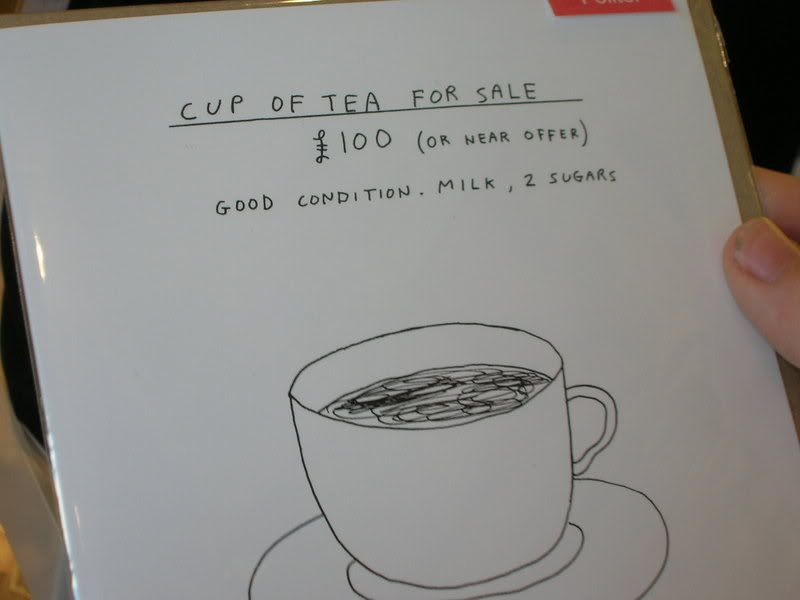 And also this t-shirt which I really, really want for some reason...
After that we went to get some sweeties!!
Jonny enjoyed it:
On the way back on the spaz wagon, Jonny got bored so decided to see how much semen he could get in his mouth: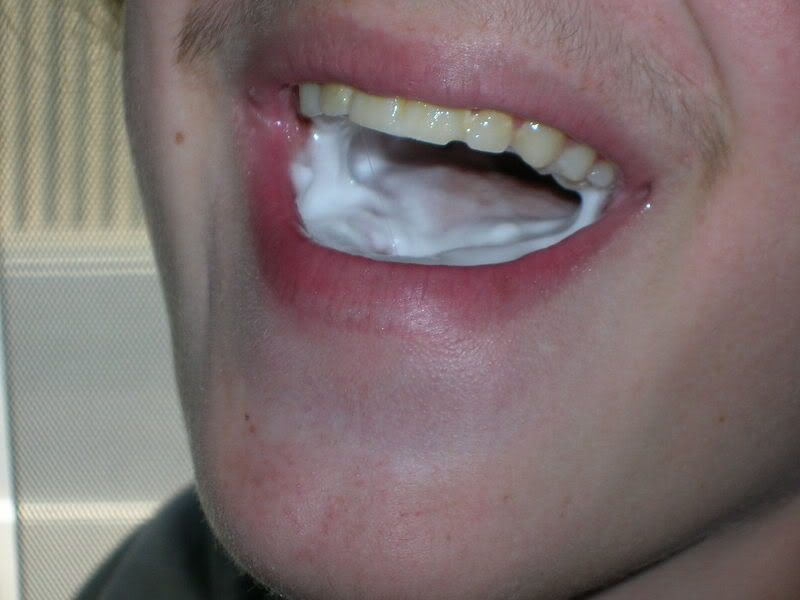 Not alot.
We got back to the youth club at about 3:40, and after it being sunny all day it had started to rain a bit, I decided to go home, which is a half an hour walk, armed with only a t-shirt, I began to walk...
Bad idea. The rain got incredibly heavy and I got drenched, but I stopped off at a bus shelter to wait for it to calm down and had a talk to some old woman who was there, it died down after about 15 minutes or so, so I was on my way again, and the sun came out again and it dried me a little bit...
I was still quite wet when I got home, so I decided to take a GENERIC MYSPACE PHOTO to take the piss, I was going to turn it black and white, but it looks way more hilarious in colour.
It was an okay day. We're hoping to have more, full scale adventures during the remainder of the summer holidays, much like the previous 2 as we were restricted alot today as to what we could do.