Okay so for the past 4 days or so me and my family have been up in Scotland.
We went up there mainly for my uncle's wedding and it kinda turned into a small holiday.
We were pretty much blessed with wonderful weather the whole weekend, while back down here it was raining all weekend.
We started to travel up on Friday morning to get to
this place.
The website doesn't do the place justice, though. I mean, it makes the games room look so small, but it isn't. We spent most of our time there in the games room.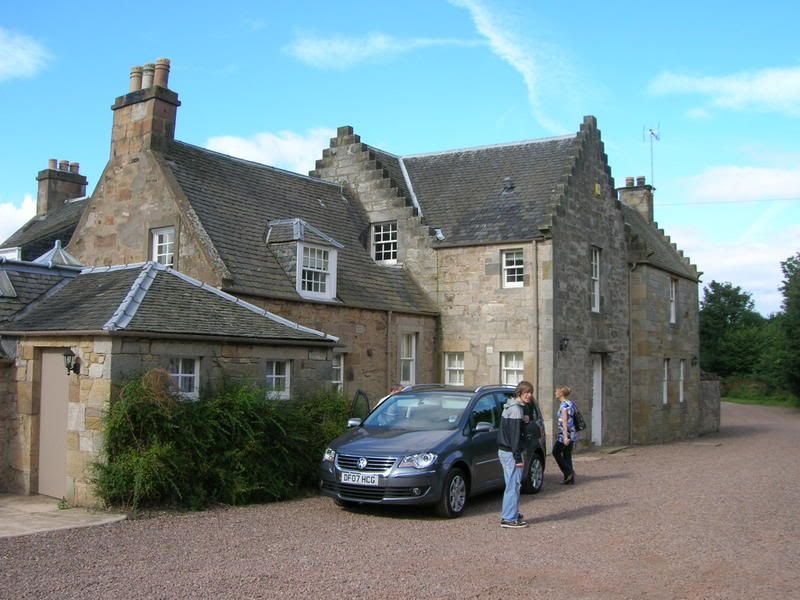 That's the front of the house, but you can't really see all of it.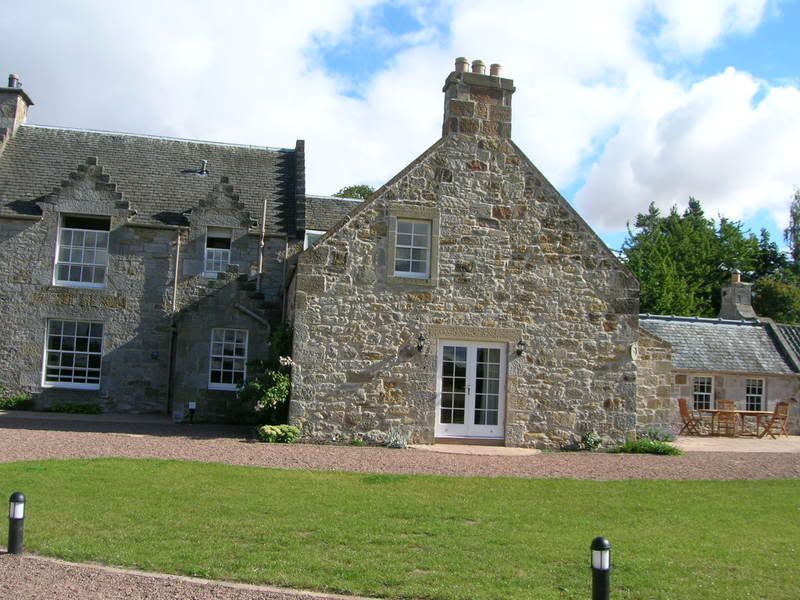 There's the back, but I couldn't fit it all in.
The best thing about it?
5 stars, eh? MMMMMMMMMMM
I think about 3.5 of those stars come from the games room, as demonstrated here by my brother, who is getting a strike on the bowling on Wii Sports, the Wii is ours, though HURRRRRRRRRRRRRR.
Note the pool table.
We played a hell of a lot of games on there.
I won one.
ONE!!
I had to share a room with my brother, which wasnt too bad anyway seems as we spent alot of time in the games room.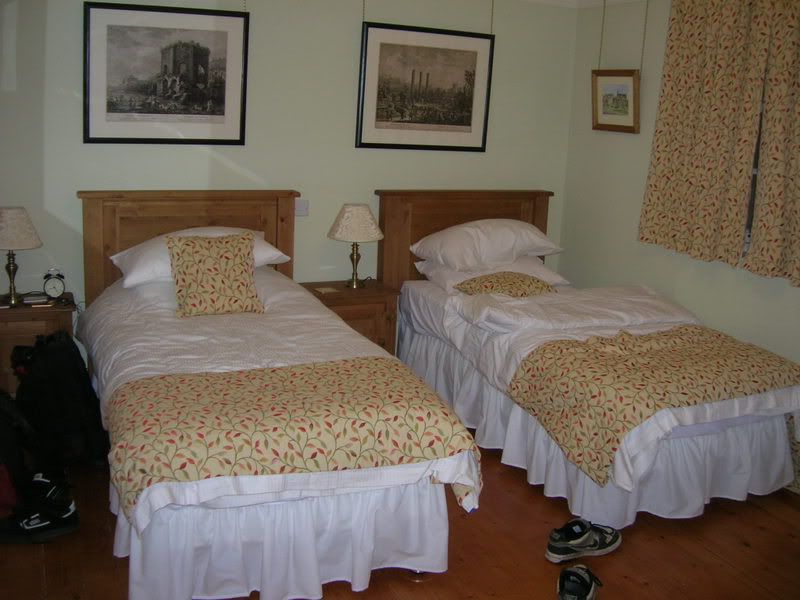 The bed was incredibly comfortable, what you'd expect from a 5 STAR PLACE OKAY.
We had an en suite aswell, which was pretty cool. The shower was absolutely fantastic, it made me want to shower 50000 times a second it was so good, however, there was an oddly located window...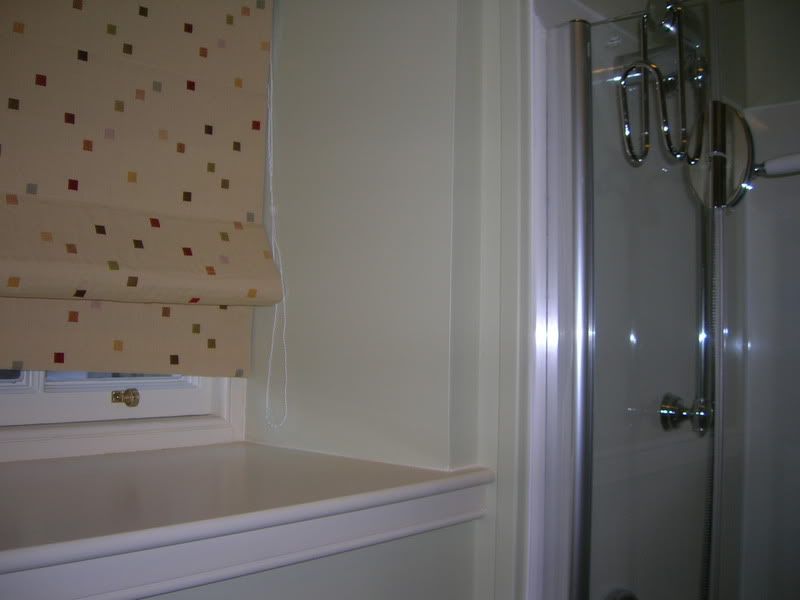 Curtain is down for obvious reasons.
Another thing about the bathroom which was sorta weird was this note above the toilet:
So unless we excreted paper, we had to go in the bin. Which I did okay.
Saturday was the day of the wedding.
I dressed all formal like.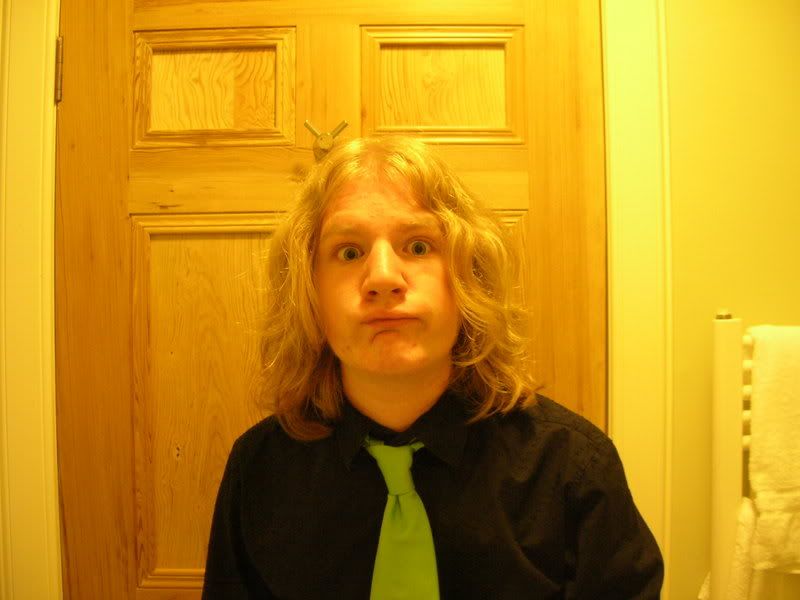 Hello. Taken in the bathroom, in real SheezyArt style.
Wedding things happened.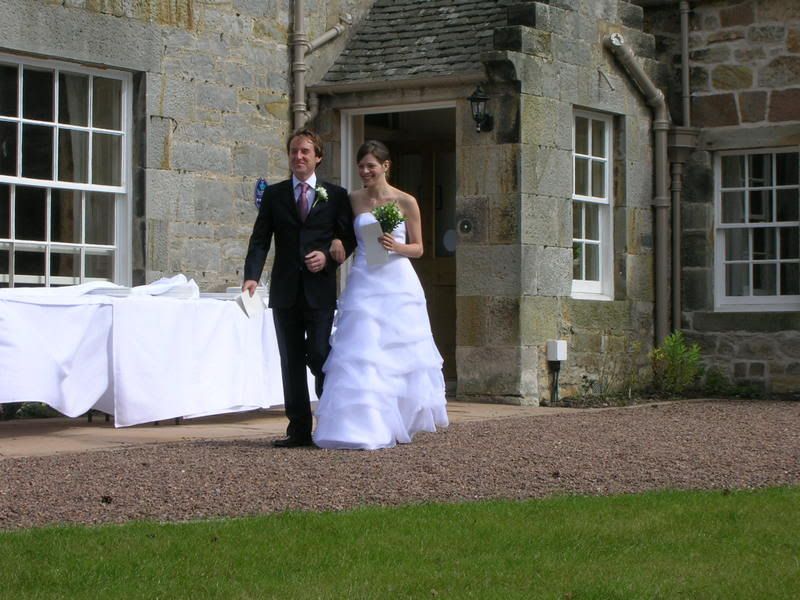 For example.
There was cake.
OM NOM NOM.
I've put this is just for Liz because she likes kiwis.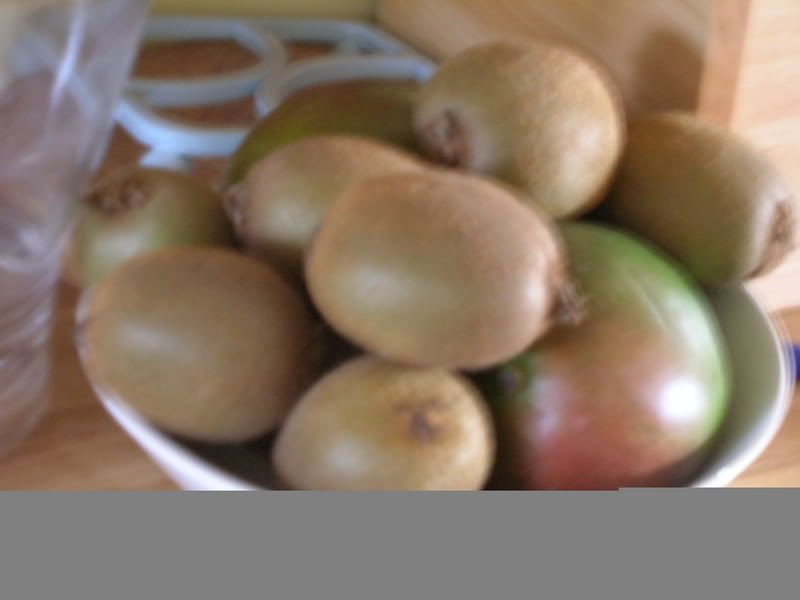 On Sunday we went into Edinburgh, mum and dad wanted to go to the castle, but it was £11 per person to get in, so we didn't bother. That pretty much pissed me off a whole lot.
Some seats were set up because some fireworks were going off later that night.
I got pissed off even more when I wanted to take a picture of the great view and was told that I couldn't.
So I went round the corner and took a few.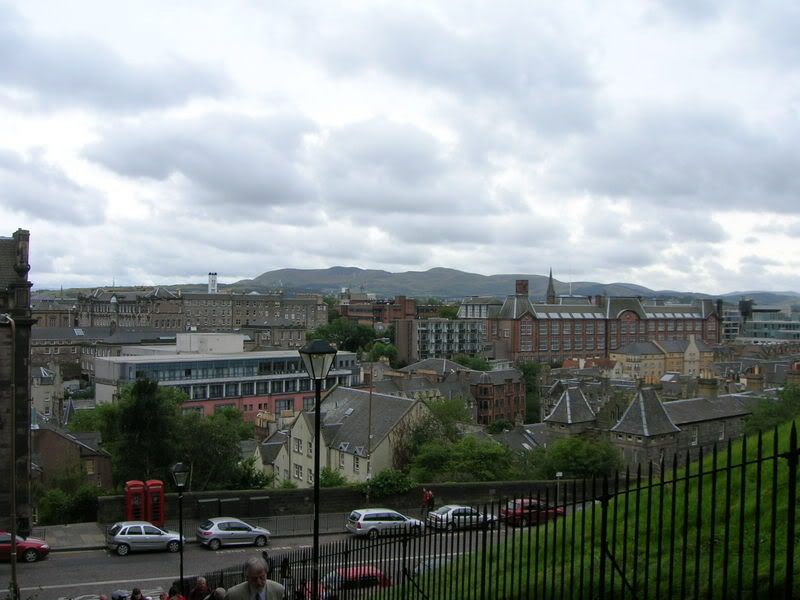 Yeah.
I cheered up though because I had a pizza for lunch.
Later that day, we went to the beach just because!!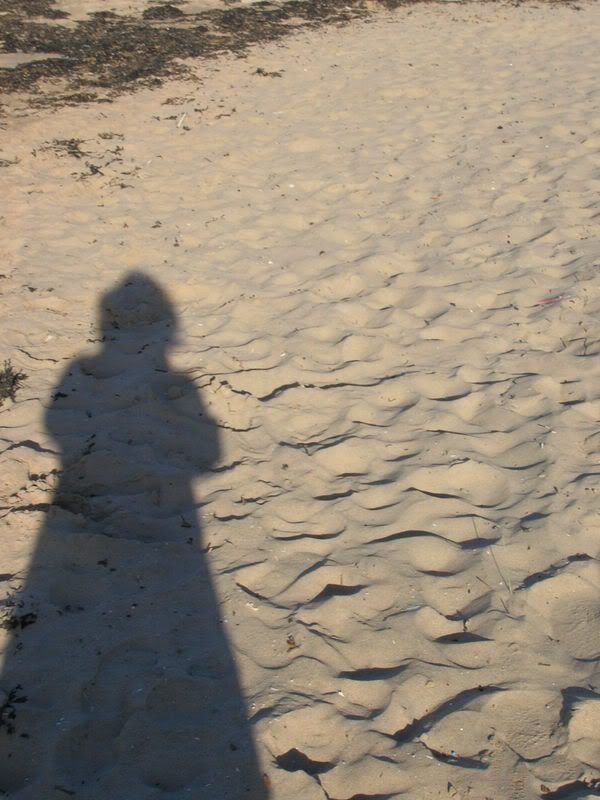 I AM SAND!!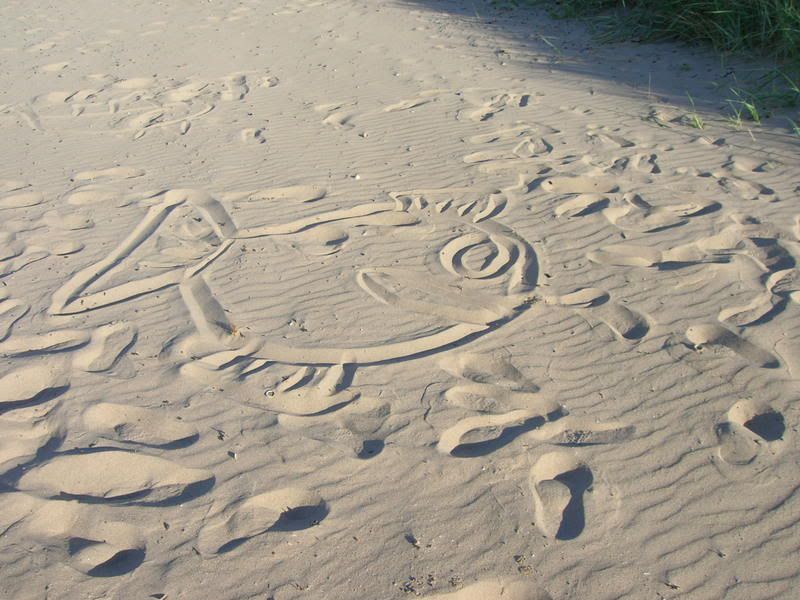 I managed to catch a fish
WE WENT TO QUALITY STREET!! It lacked chocolate.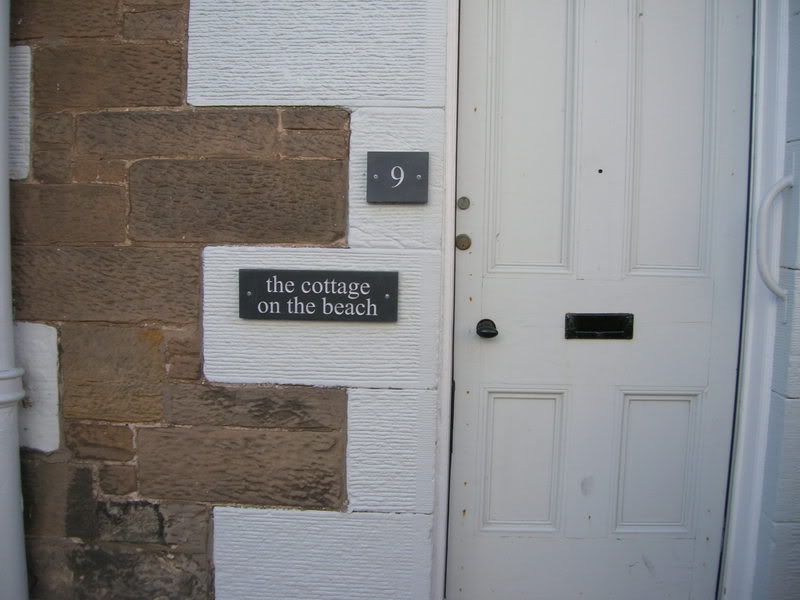 Saw some place with a highly inventive name.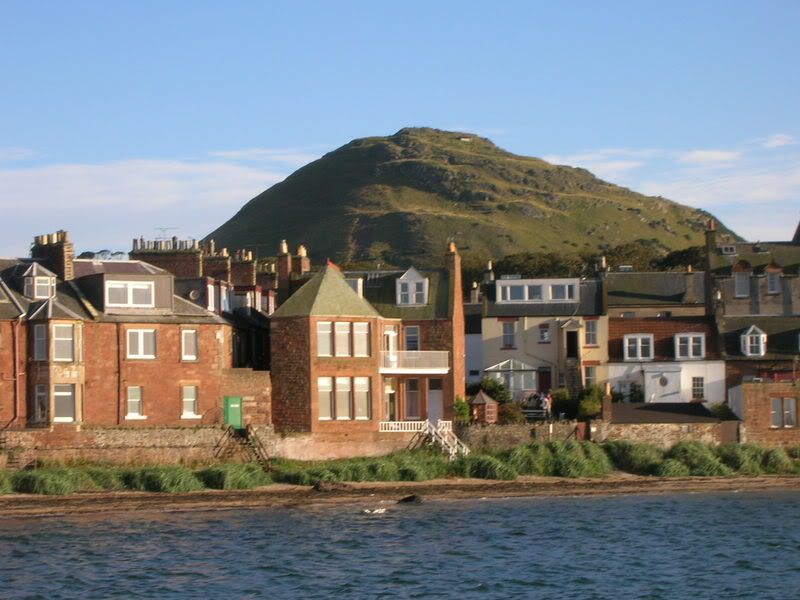 A view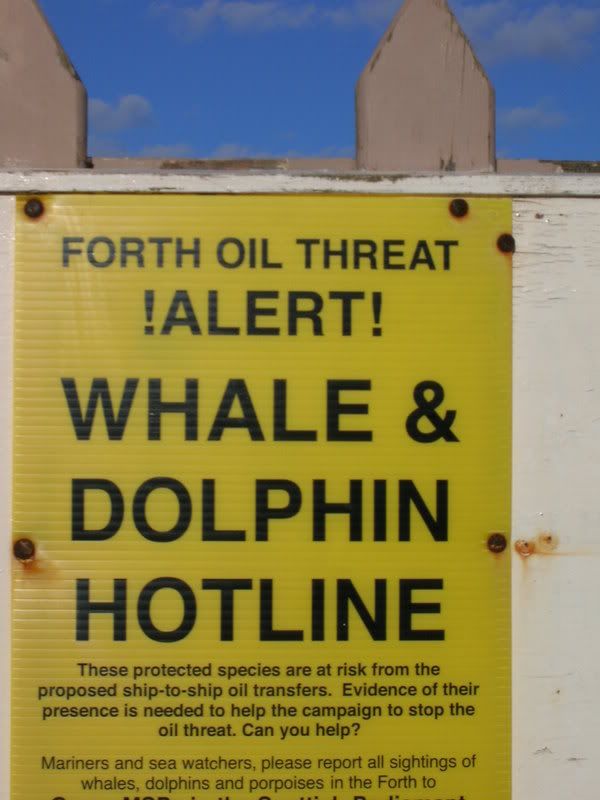 Even the signs are funny!!!!!!!!!!!!
We climbed up to the top of some rocks on the pier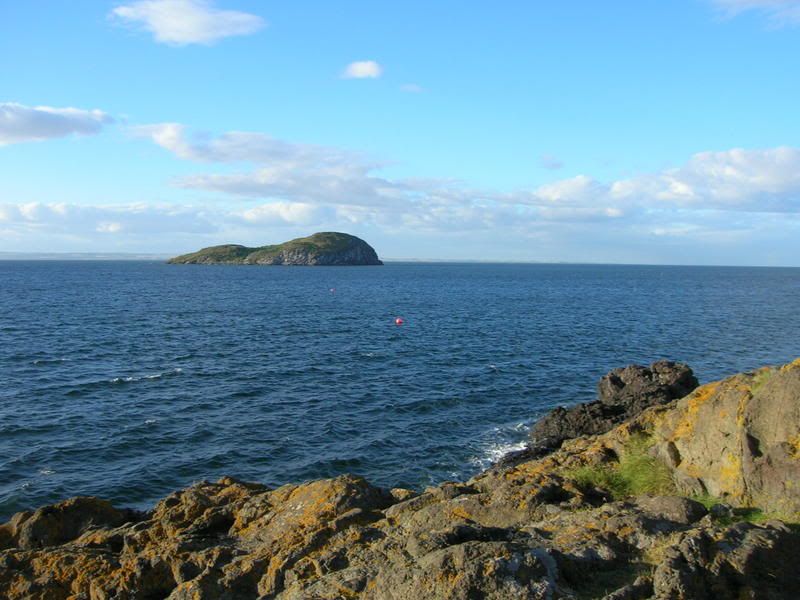 I took pictures.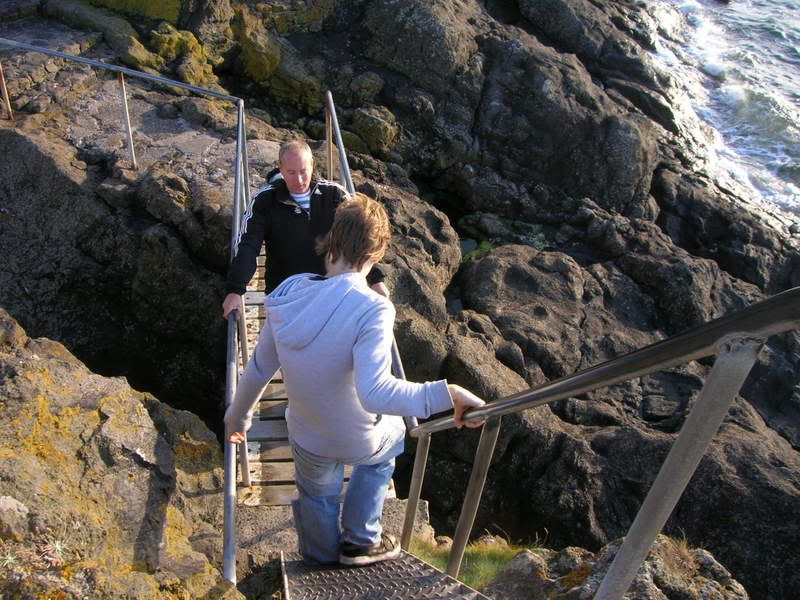 We had help climbing down.
A LADDER OKAY.
There was a sign which said "DANGER DROP" next to it, I should've photo'd it, but I didn't.
I thought it was funny.
Also now my dad and brother are on the internet, shit.
We also saw some penguins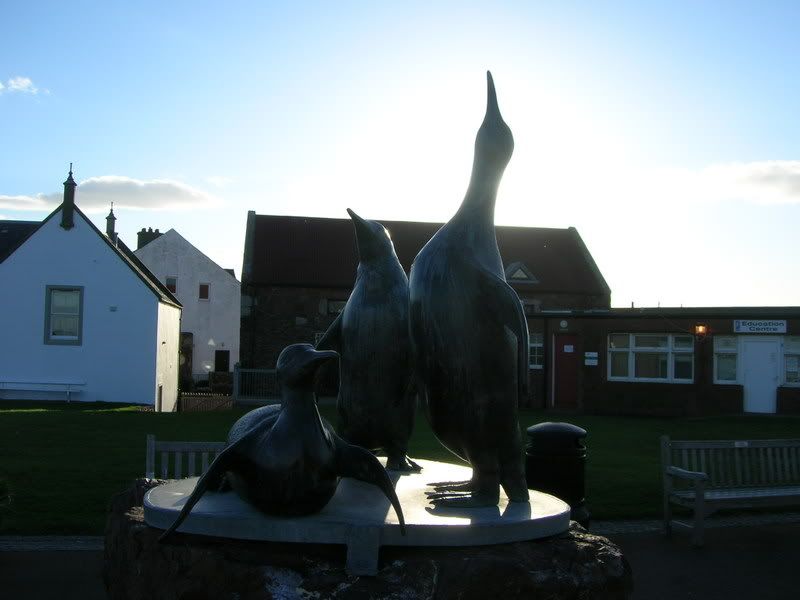 Today we came back, and we went through the lake district, it was all pretty, but I didn't take any pictures and I really wish I did =(
The worst thing about this holiday was not enough pictures of me were taken.
I had a great time though, apart from my legs feel funny from being squashed up in the car for 6 hours on the way back.